Précommandes à partir de janvier 2024
Organic seedlings, delivered to your door! Nothing could be easier!

We have selected the best varieties to grow in your garden!
Safe delivery by mail thanks to our special packaging.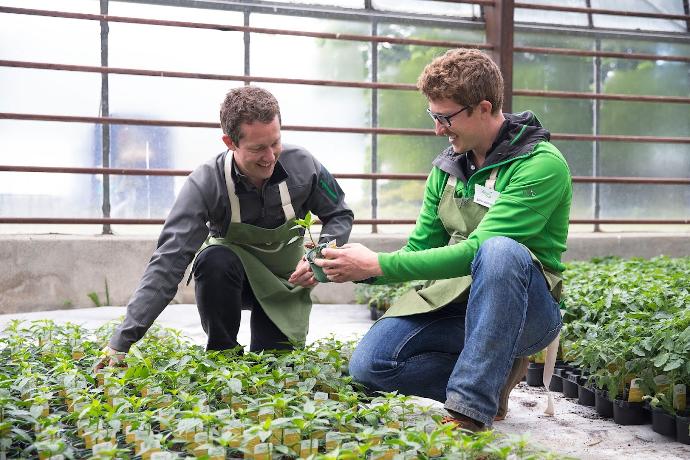 For logistical reasons, the delivery date cannot be changed once the order is confirmed.
Thank you for your understanding!
Zollinger Organic Seedlings
Welcome to Zollinger Bio Seedlings, your source for organic and specialty seedlings. We offer a large selection of heirloom peppers, tomatoes and eggplants from our Bio Suisse seeds. Our plants are grown with the utmost care and attention to ensure that they are of the highest quality.
Buy your seedlings online
In order to make it easier for you to access these seedlings, you can order them online in a few clicks on our website. Our delivery service guarantees that your seedlings will be delivered to your door in perfect condition, ready to be planted in your garden or greenhouse.
Organic and robust seedlings
At Zollinger Bio Seedlings, we are committed to providing our customers with the best possible experience. We are proud to offer a wide selection of organic seedlings that are grown using sustainable and organic methods. This ensures that our seedlings are produced in an environmentally friendly manner and are robust.
We invite you to browse our website and discover the many benefits of choosing Zollinger Organic Plants for your next gardening project. Thank you for choosing Zollinger Bio Plantons.