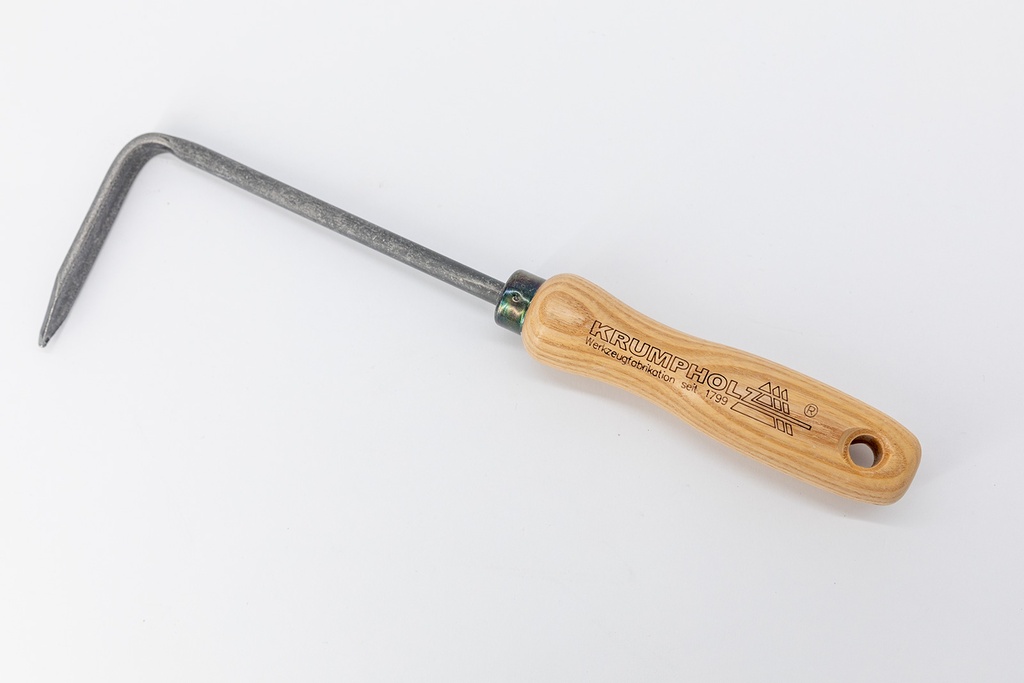 New
Garden tool, Weed whacker
Due to the shape of a curved finger and the head handle, it is particularly easy to weed out or remove moss, of course, the soil can also be loosened with this garden tool finger weeder.
This high-quality tool facilitates weeding quite enormously.

---
Krumpholz is a renowned manufacturer of high quality gardening tools, offering a wide range of products including hand weeders, planting trowels, planting knives, hand picks and planters. Each tool is handcrafted in Germany from premium carbon steel and undergoes extensive quality control to ensure superior quality. With a perfect blend of experience and innovation, Krumpholz continually advances its tool production from generation to generation to meet the highest standards of quality-conscious gardeners. Krumpholz tools are not only aesthetically pleasing, but also durable and reliable, thanks to the use of quality steel and wood.